YOUR GUIDE IN PRECISON AG

The Farm Management System (FMS) seamlessly integrates auto steer systems and consolidates agricultural operation data, propelling farming into the digital era for enhanced efficiency and improved revenue generation.

Get Your Auto Steer Connected

Interconnection
Synchronize your account between the FMS and auto steer systems, enabling seamless information sharing and task assignment.

Visualized Data
Check the positions, status, and historical records of multiple auto steer systems anytime for insight-based decisions.

Coordination
Create boundary and guidance lines ahead, assign tasks to auto steer systems for streamlined workflow.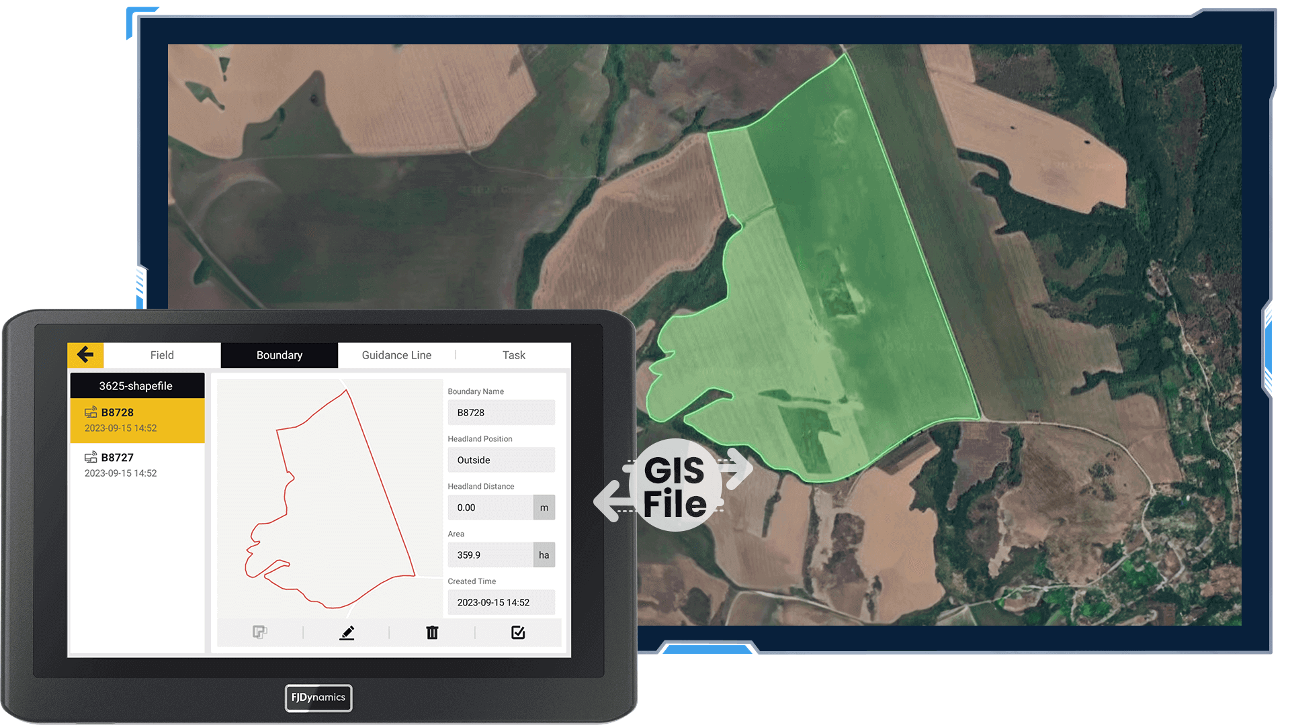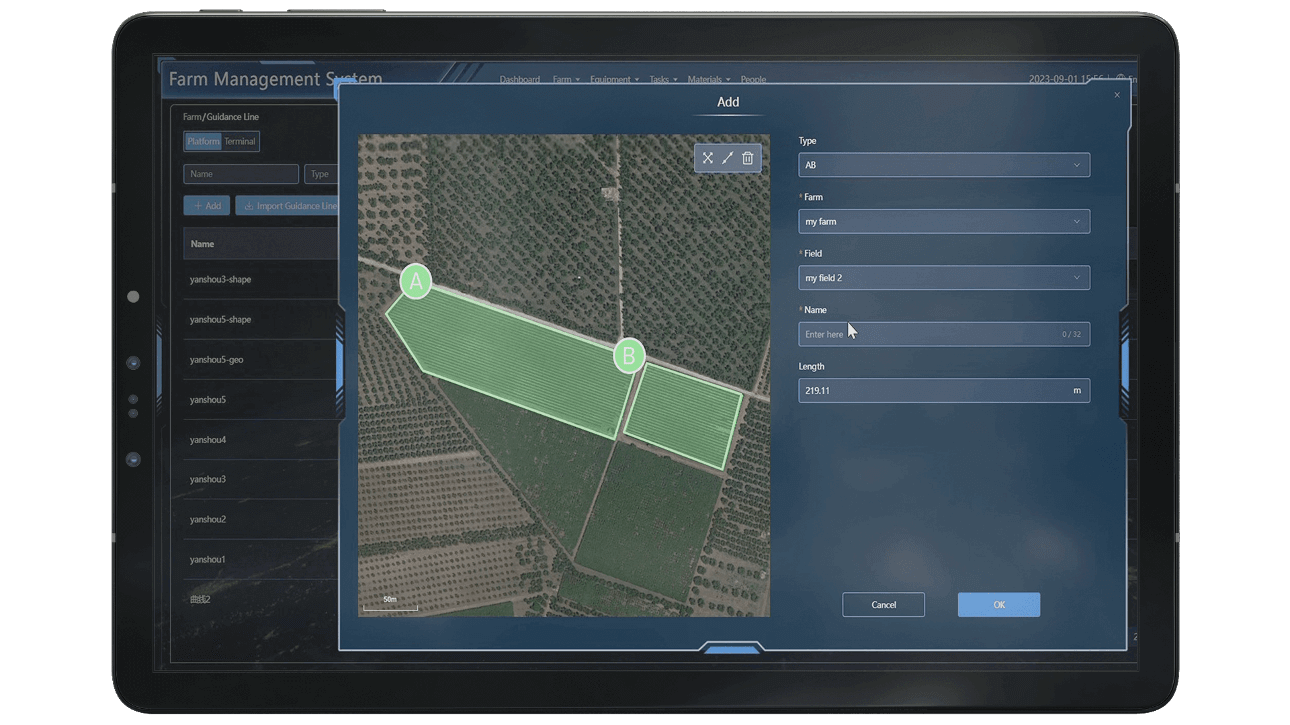 File Transfer

Map Drawing

Support for importing/exporting boundary and guidance line files in GeoJSON/Shapefile formats, allowing easy transfer to the auto steer system.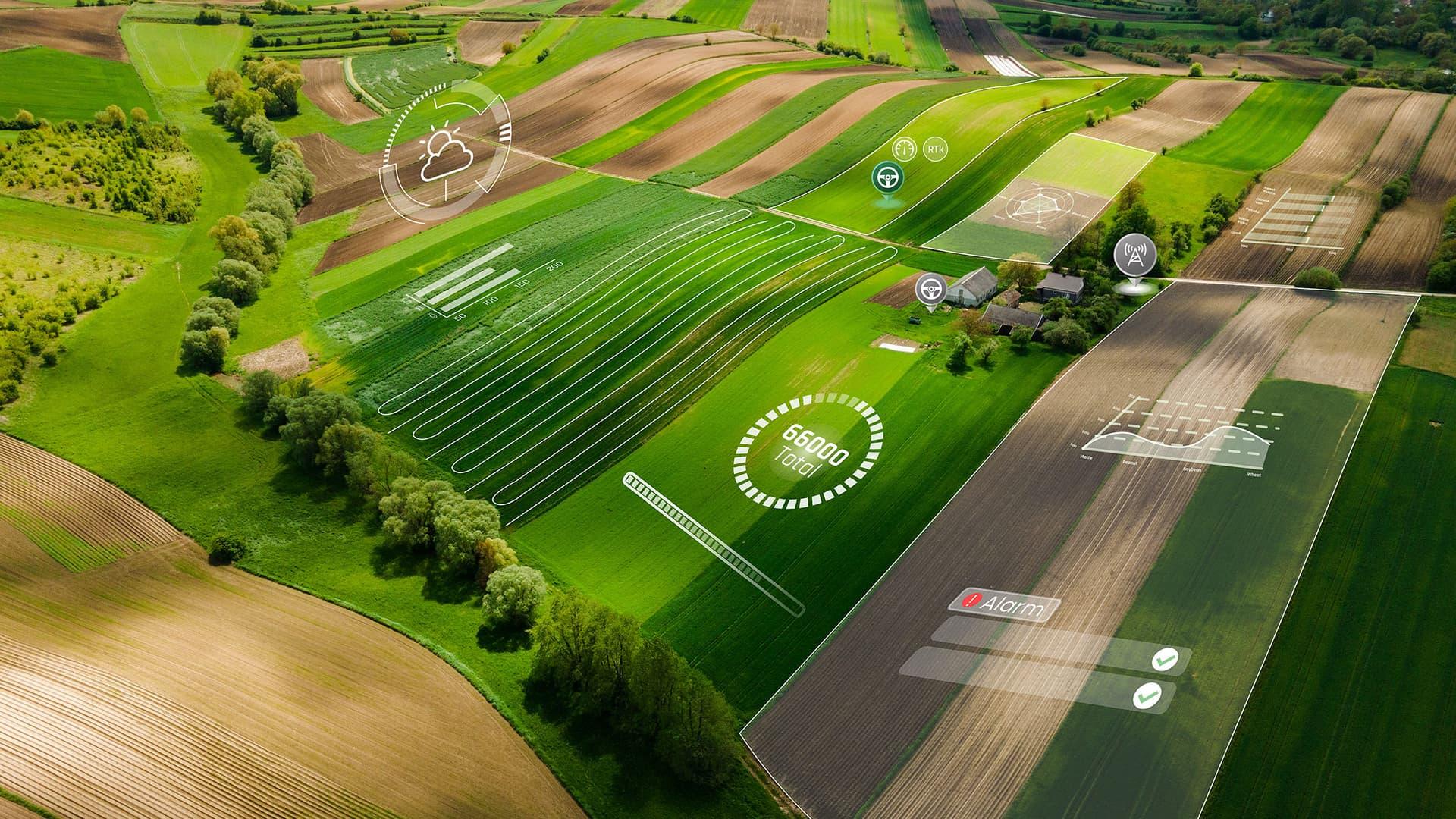 Task Management
---
Based on the task records from the auto steer system, you could effortlessly keep track of farm work progress for improved task management and planning.


Maintenance Assistant
---
Capable of logging abnormal records from the auto steer system, analyzing them to alert users of potential issues, and promptly facilitating maintenance.​

AG Machinery Management
Enable users to easily add, remove, modify, and search agricultural machinery, resulting in more efficient management of production tools.
Material Management
Keep a log of inbound and outbound seedlings, fertilizers, pesticides, harvested products and so on.
Personnel Management
Assign roles and distribute tasks to farmers or employees so they can record and access data relevant to them for efficiency.